We don't need a specific day to honour and celebrate our mothers, but the idea of Mother's Day brings joy and excitement to all and is an amazing excuse to shower our loved ones with the greatest gifts. That's where we come in, we want to help you find the perfect gift for your mother this Mother's Day. Below are our founder Stefanie's top picks for this Mother's Day.
Best Gifts for Moms for Mother's Day 2022
1. First up is the #349 Postpartum sitz bombs, most women are told to take baths after childbirth as it is a great way to heal, this is why we have this amazing sitz bomb infused with Symphytum Officinale which is commonly known to treat wounds, reduce inflammation, muscle pains and bruises. A great present for new moms, and expectant mothers.
2. Next up is our incredible #317 botanical body oil made with essential oils and ingredients like Prunus Amygdalus, Rosa Canina, and Prunus Armeniaca. All of which are great for moisturizing, nourishing the skin and helping to reduce inflammation. A great addition to your evening wellness routine. 
3. Another great roller to gift your mother is our #319 botanical roller in "Rest", a customer favourite, with a gender neutral scent with highlights of Vetiver. Vetiver is commonly used for stress relief and emotional traumas along with anxiety. This calming roller is recommended for day to day use and is a great gift for new mothers. 
4. Our cocoa and shea butter infused balm, the #326 botanical scar balm treats exactly what it is named after; scars! This amazing balm is meant to improve and lighten the look of scars on our body all while strengthening our skin barrier. A pea size amount goes a long way, the recommended usage is 1-2x a day, followed by a gentle soap to ensure the essential oils are not stripped away or harming the skin.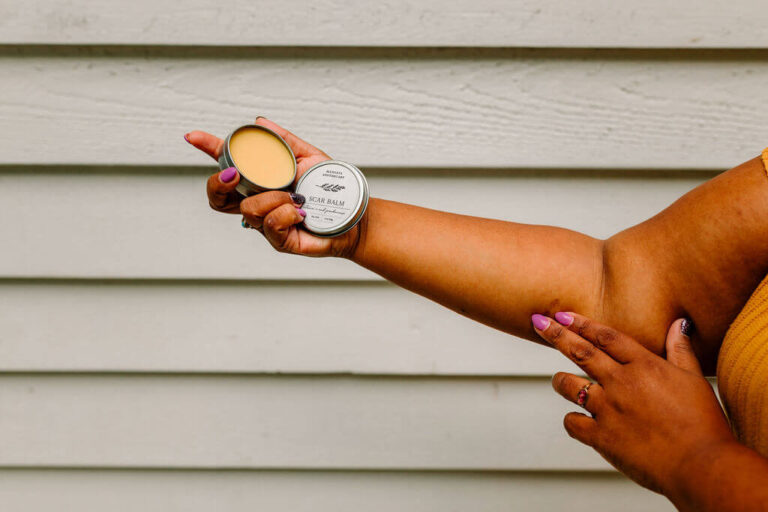 5. Finally a balm that has been our best seller for quite some time the #316 botanical dreams balm. This balm is our best seller for a reason; the core meaning of our brand "Mangata" means moon + road, that is what this balm is responsible for. Leading our clients to the moon in the most serene and calming way yet. Mixed with chamomile, lavender and geranium, this balm will be an essential part of your night time routine.