We are only quarter way through 2022, but at Månagata we have been keeping busy these past 4 months. I guess you could say the hustle never stops. There are many exciting things/events/promos currently happening and we are so excited to share it all with you!
In April I had the opportunity to audition for Dragon's Den. So much work and preparation went into this adventure, however it was an amazing experience and I am so grateful that I was part of it. I was a little nervous going into it, it was a bit weird pitching via zoom. However, I got my points across and the prep work helped me create a powerful plan for where I want Mangata to go in the next few years! Results should be in very soon, since I was told they would get back to me by the end of April! We are moving ahead and expanding with or without the dragons help so stay tuned for fundraising opportunities and exciting new things!
I am extremely excited to announce that Mångata will be attending this year's CHFA NOW trade-show. This trade-show allows health product retailers to showcase their products to wholesalers and provides great opportunities to network and get to know other retailers. There will also be amazing speakers and entrepreneurs who will be sharing their wisdoms and own experiences as a health brand. You can find us in Incubator Alley, booth #1144A, from April 23-24. Come see us, say hello and check out our brand new Wellness Butter as well that we just released. 
My brand new Wellness Butter has also been selected for presentation at the NOW Vancouver Launch Pad. I will be running up against 7 other awesome brands. The winner will receive $20,000 worth of marketing/promotion help. If you are a business and would like to learn more about my new Wellness Butter, or you are interested in watching the presentations, come check us out at the Launch Pad in room #217 on April 22nd at 5pm-6:15pm.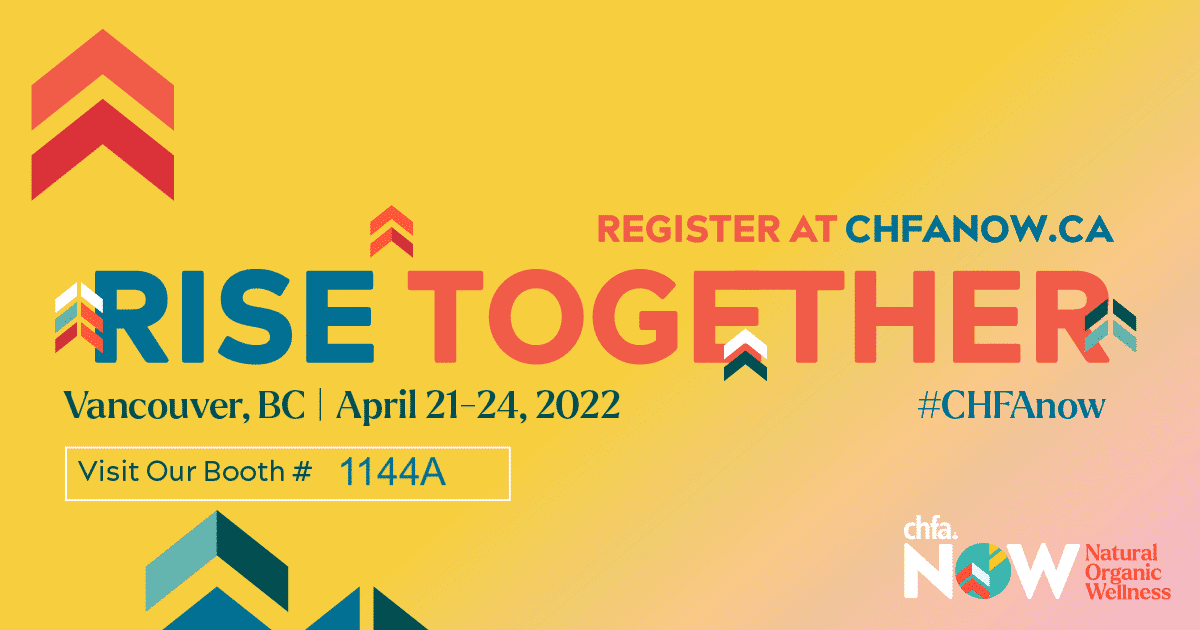 These past couple months, we have been working very hard and been collaborating with other stores so we could get our products into their locations. We are so happy that these amazing stores are able to host our beautiful wellness goodies.
4. Clean Beauty Awards 2022
Once again, we are participating in this year's Clean Beauty Awards. We have submitted multiple products like our facial oil, body oil, foot scrub, heel balm, scar balm and botanical chill roller. We are extremely excited to see what products will win this year's competition, and if Mångata will be one of the winners. 
This year one of our big goals is to get our products natural health certified. Although that may sound easy, this process requires a lot of funding, that is why this year we are really focusing on raising funds for our business so we can finally become a certified natural health and wellness brand. This is why we are currently looking into a crowdfunding campaign, applied to several pitch competitions one of which was at the CHFA NOW trade-show, and are applying for multiple grants. 
This March we were featured in Loti Wellness' box amongst many other amazing products. We are always super excited to be part of their premium self-care and wellness boxes. Check them out now and get your self-care delivered to your doorsteps. 
7. Leaping Bunny Certification
We are so excited to announce that Mångata is now Leaping Bunny Certified. This certification attests that Mångata is a 100% cruelty-free business. The Leaping Bunny certification "promotes a single comprehensive standard…to help make shopping for animal-friendly products easier and more trustworthy." (https://www.leapingbunny.org/about/about-leaping-bunny)
This April we launched our new Brand Ambassador program. We have some amazing ladies who will be the face of our brand. More information will be shared about this soon. Follow our social media to stay up to date with all our recent updates.