Welcome to
Mångata Apothecary™
I'm a mother of two young girls with a desire to help people feel more connected to the land they live on.
My mission is to Bring Botanicals Back (because it's sexy!), and restore our planet and our homes with the gifts of true prosperity that literally surround us if we only look.
Herbal balms which benefit a variety of concerns.
Herbalism at its core! Shop loose herbal products here.
Bodycare items for all your body needs!
Botanical rollers to help with different emotional states.
 Six gift sets for different occasions.
Get them while you still can and save!
Natural products in Canada
We are committed to providing consumers with a safe, convenient, and high-quality online shopping experience for all-natural & organic products of the highest quality.
Thank you so much for answering all my questions, shipping super quickly and most of all, sending an AMAZING and delicious-smelling bath set!
The cream has been amazing for my 2 yr old daughter who has had horrible eczema. It cleared her skin up in 2 days!! We have tried tons of different creams and this one has worked the best. Thank you Stefanie!
This product came very quickly! Great to have a perfume that is small enough to carry with you. Smells great and love that there is flowers put right inside the oils. Nice touch!
Love this product, I use it before bed every night. Works great!
Stefanie is clearly knowledgeable about and dedicated to natural living; as her products and eBook display. Her eBook is full of beautiful pictures, recipes, and information about backyard herbs. I love that she provides incite and background about the products she produces and the natural ingredients in her products.
Our blog is dedicated to writing and sharing articles about herbal remedies, skincare, body care, wellness and natural products.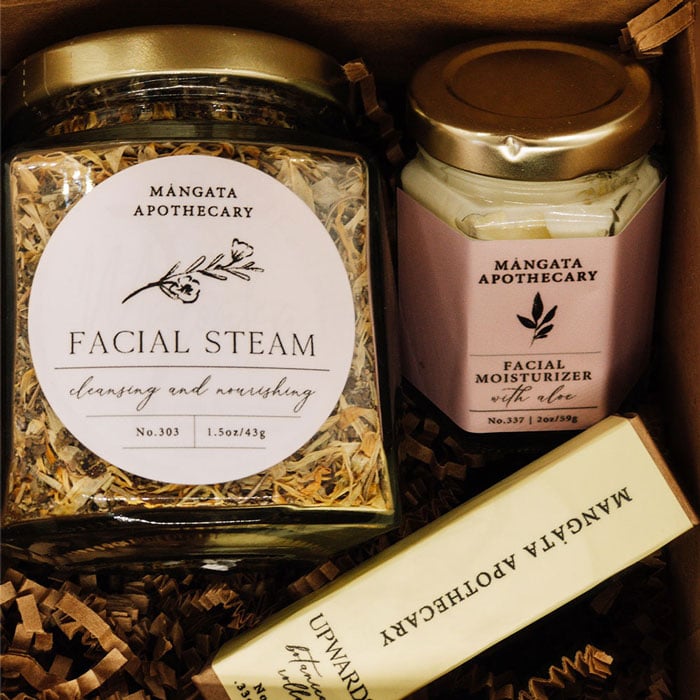 Thanks for hanging in there with us! So… our labels are done and products are looking fresh and beautiful! This