Your purchase is helping to provide much need medical care to Syrian Refugees!
After spending time volunteering overseas as a midwife, it is Stefanie's desire to continue helping.
In early 2021, she teamed up with a friend and fellow midwife who is currently living overseas and working with Syrian refugees, helping run the ProMed aspect of Cedar's Network.
With each purchase, a portion of the proceeds goes directly to Cedar's Network which provides vital healthcare to Syrian refugees, focusing on pregnant women. Continue reading below to learn more or visit their website.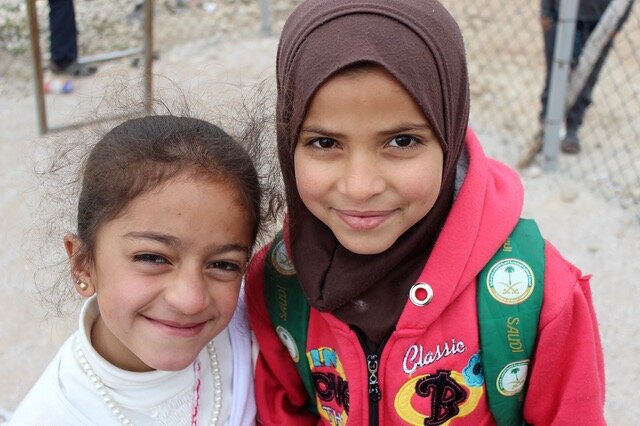 Since the Syrian war began in 2011, over 5 million people have fled Syria to neighboring countries, and millions more are displaced inside their country. It has been called "the biggest humanitarian and refugee crisis of our time" by UNHCR's High Commissioner, Filippo Grandi. Families suffer from post-traumatic stress disorder, many men and women are prohibited from working, and thousands of children are unable to attend school.
Cedars Network began as a small group of people distressed by the situation in Syria. They saw the destruction caused by the war and heard first-hand stories of men, women, and children who lost their homes, their family members, and the lives they once knew. They sought to address individual and community needs holistically, encouraging healing and wholeness for the body, mind, and soul of those devastated by war and haunted by trauma. They set out to build a network of dynamic teams to empower these Syrian communities to thrive through development projects in the sectors of education, medicine, business, and infrastructure. As Syrian refugee families settle into new communities, they often cannot afford or are denied medical and wellness resources. Extended civil war leaves many physical and emotional wounds that become worse over time without proper attention.
Cedars Network believes that rebuilding a nation will require holistic health for its people. In fact, the foundation of this dream of a rebuilt Syria is locals who are healthy and empowered to bring health to their families and neighbors. This kind of health will take intentional relationship with the individual and attention to the whole person.